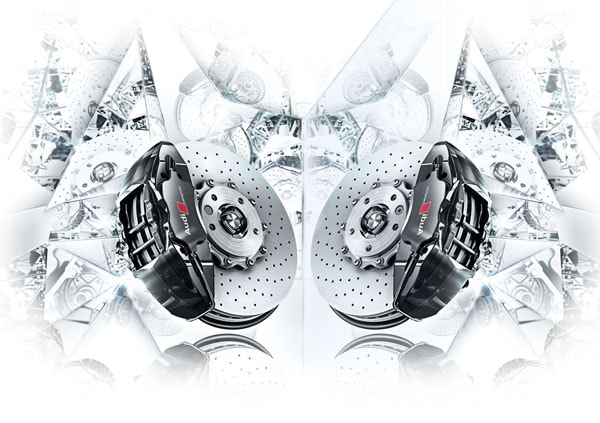 For all your genuine Audi parts questions and supply needs, come to Parker Audi
If you're like our team here at the Parker Audi service center and many of our loyal customers throughout Little Rock, then you're drawn to Audi models primarily because of their pedigree for excellence on the open roads. Of course, like any proud owner of a premium car, you want to maintain that standard of performance and design for as long as possible. And with our wide selection of genuine Audi parts and accessories, we're well-equipped to aid you in that regard. Our dealership plays host to high-quality OEM components for models like the Audi Q3, Q4, Q5, Q7, A4, and more. And with the aid of our certified Audi parts experts, there's no doubt you'll find exactly what you need when you entrust your business to us.
Find Your Audi Parts & Accessories in Little Rock
Ordering parts is simple, and you can either access our order form on this page or by visiting us at Parker Audi today to speak with our parts professionals. We're ready to answer your questions about which products will fit your Audi Q3, Q4, Q5, Q7 or A4, and knowing these parts are created to work with your vehicle's specifications is the peace of mind in Fayetteville, Bentonville and Rogers you can't put a price on.
Ready to Order Audi Parts? Start Here or By Visiting Us at Parker Audi
Are you ready to get started? Contact our parts team today or fill out this handy form. Our website is available 24/7, and whatever you need, you can find it with our help. Your Audi Q3, Q4, Q5, Q7 or A4 requires specific products, and we never take a risk with subpar parts. Contact us today if you have questions, and our team of parts professionals can get you started.